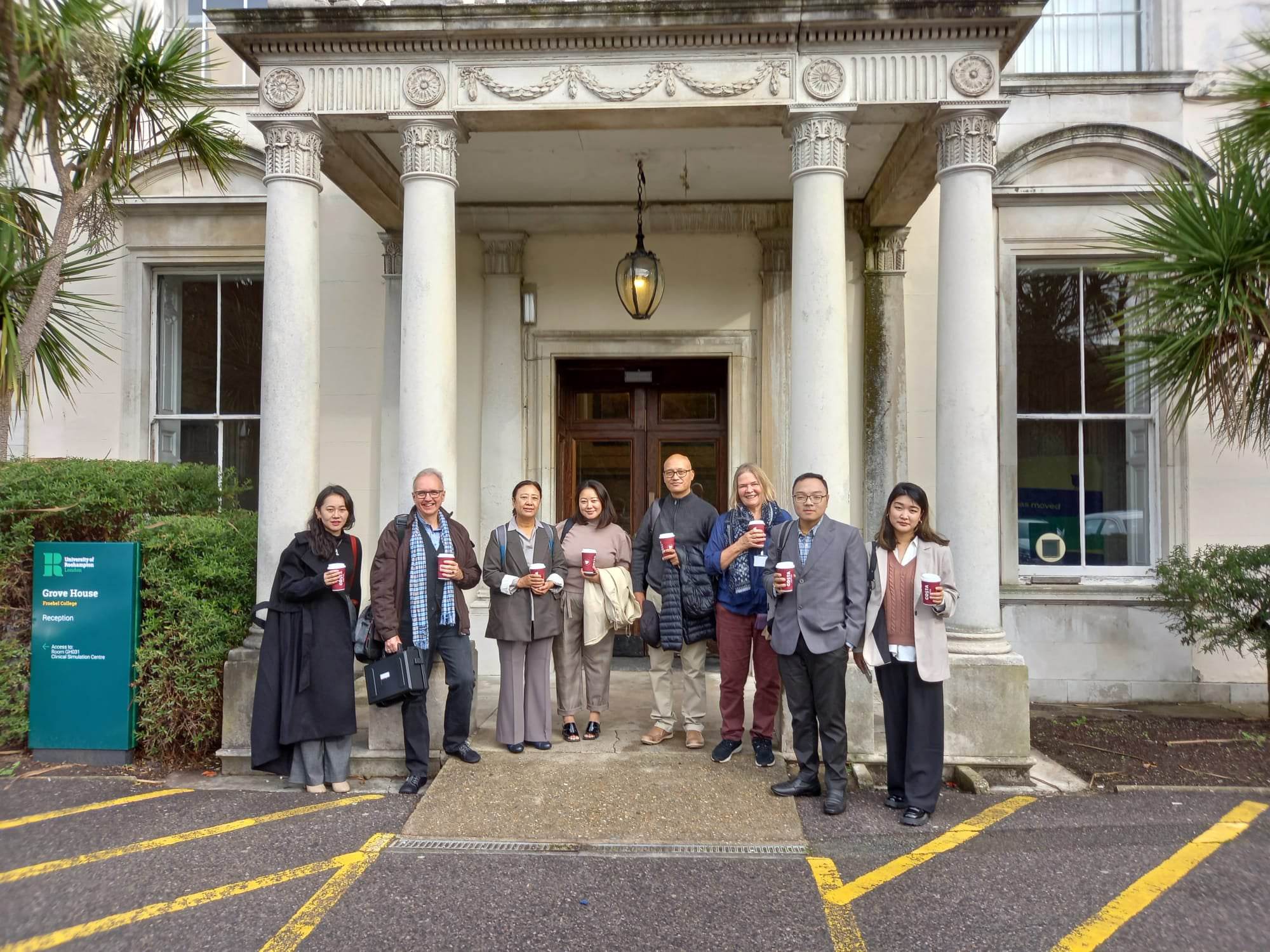 Visit to University of Roehampton
As per the project work package and scheduled activities, the Project coordinator Paro College of Education, Royal university of Bhutan, Evalag & UCLL team visited University of Roehampton, UK from 15th – 24th October, 2022 to work on the following project activities:
1. To finalize the proposed curriculum framework and the 'Professional Standards of Teaching Assistants'
2. Preparation for validation of the new proposed programme, the 'National Diploma for Teacher Assistants'
3. Distribution and writing of module descriptors by respective tutors and ATTAIN partners
4. Planning of future events and publications related to the ATTAIN project
5. Study visit to an Inclusive University (UOR)
6. ATTAIN Project core team meeting
7. Visit to local SEN school to review resources and classrooms
8. Plan for ATTAIN partners (University of Roehampton, London; University Colleges of Leuven & Limburg, Belgium; and Evalag, Germany) to visit Bhutan in November 2022
9. Meeting with Vice-Chancellor, Head of Educational Development, senior academicians and the international office to discuss scope of future collaborations
10. Explore areas of collaboration in STEM education
During the program week team could discuss and endorse major project activities on the listing of program document books titles, SEN resources and assistive devices listing, allocation of module topic among the subject expertise and assignment of EU expertise on each module, the financial statement were also presented, planning on the role and ToR of Teacher Assistant, setting datelines for the module development. Apart from the program week mandate the team were also able to expose and explore on the different strategies and approaches used in the university in terms of UoR library, Technological overview of university, different schools of approaches under a university, facilities and resources for staff and student for better learning.