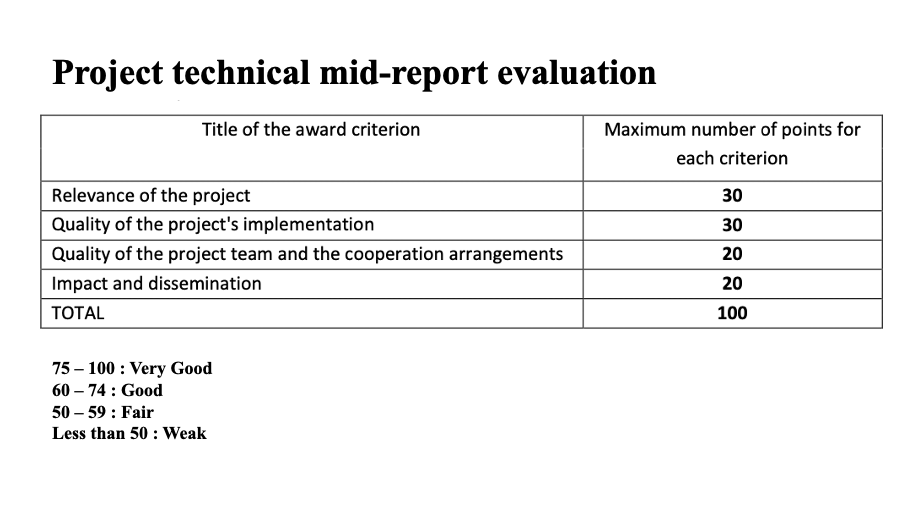 Project technical mid-report
Project technical mid-report. After 21 months from the signing of the partnership agreement, the project has to submit its first technical report. PCE being the lead of the project started working on the technical mid-report from the month of March 2022 which should be submitted by July end. The mid-report comprises Financial excel reporting, technical implementation report-online portal, attachments the financial report, declaration of honour, table of achieved results, dissemination plan and quality assurance plan.
In order to receive the 2nd pre-financing the project has utilized 70% of the first pre-financed grant.
The technical mid-report rating is based on four grades namely – Very good (75-100), Good- (60-74), Fair – (50-59), less than 50 – Weak.
The technical mid-report defines the progress of the project, evaluation of the project, alignment of project as per its objective and work-packages, recommendations & challenges, work-plans ahead.