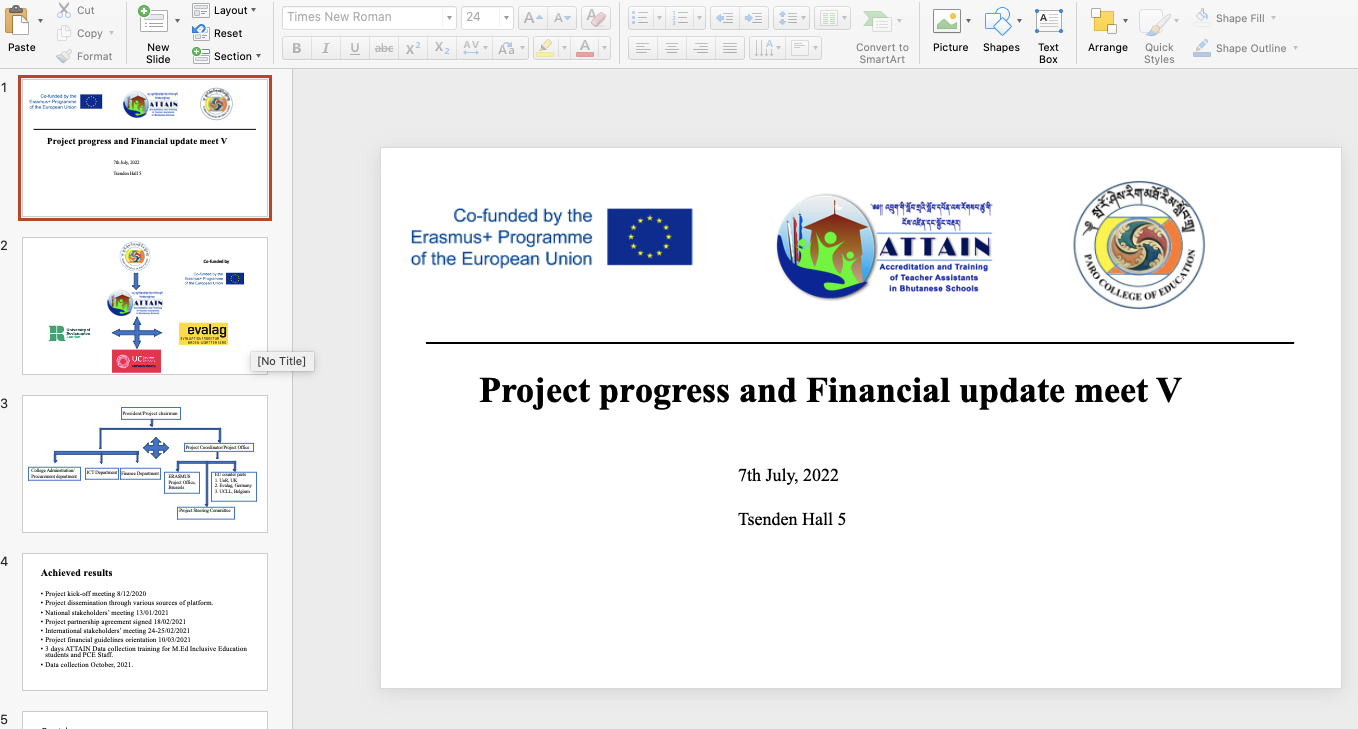 Project Progress & financial meet V
On 7th July, 2022 Project conducted its fifth project progress & financial meet at Paro College of Education. The meet was attended by the project chairman President, Coordinator, Finance department and members. The objectives of the fifth PPM was to share the project progress, financial update, plannings, suggestions from members, and a way forward. During the meet project coordinator and project office presented the achieved results till mid-report and work-plan for Autumn semester. Project coordinator shared the status of the draft curriculum framework and inclusive education lab at Rimpung campus.
Finance officer presented on the financial status of the project and the overall utilization of project grant from first pre-financing which is around 31% utilized till mid-report. The reports were also on the staff cost, travel and cost of stay, Equipment cost. Project chairman President expressed his appreciation on the project progress and active support by project members and EU partners on the project. President also shared the initiation of a model and exemplary inclusive education campus at PCE.
The fall semester activities are :
Expert consultation meeting to design the first draft of PSTA – report will be presented in the form of an interactive seminar to school principals, school teachers, ECCD centers that support the SEN program and stakeholders.
Coordination meeting with Stakeholders (MoE, SEN division, & RUB).
Review of Library and online resources.
Review of Job description, roles and responsibilities for newly qualified TAs.
Curriculum working group meet at University of Roehampton as per work package 1.4 & 3 – To finalize the curriculum framework and the professional standards of Teaching assistants.