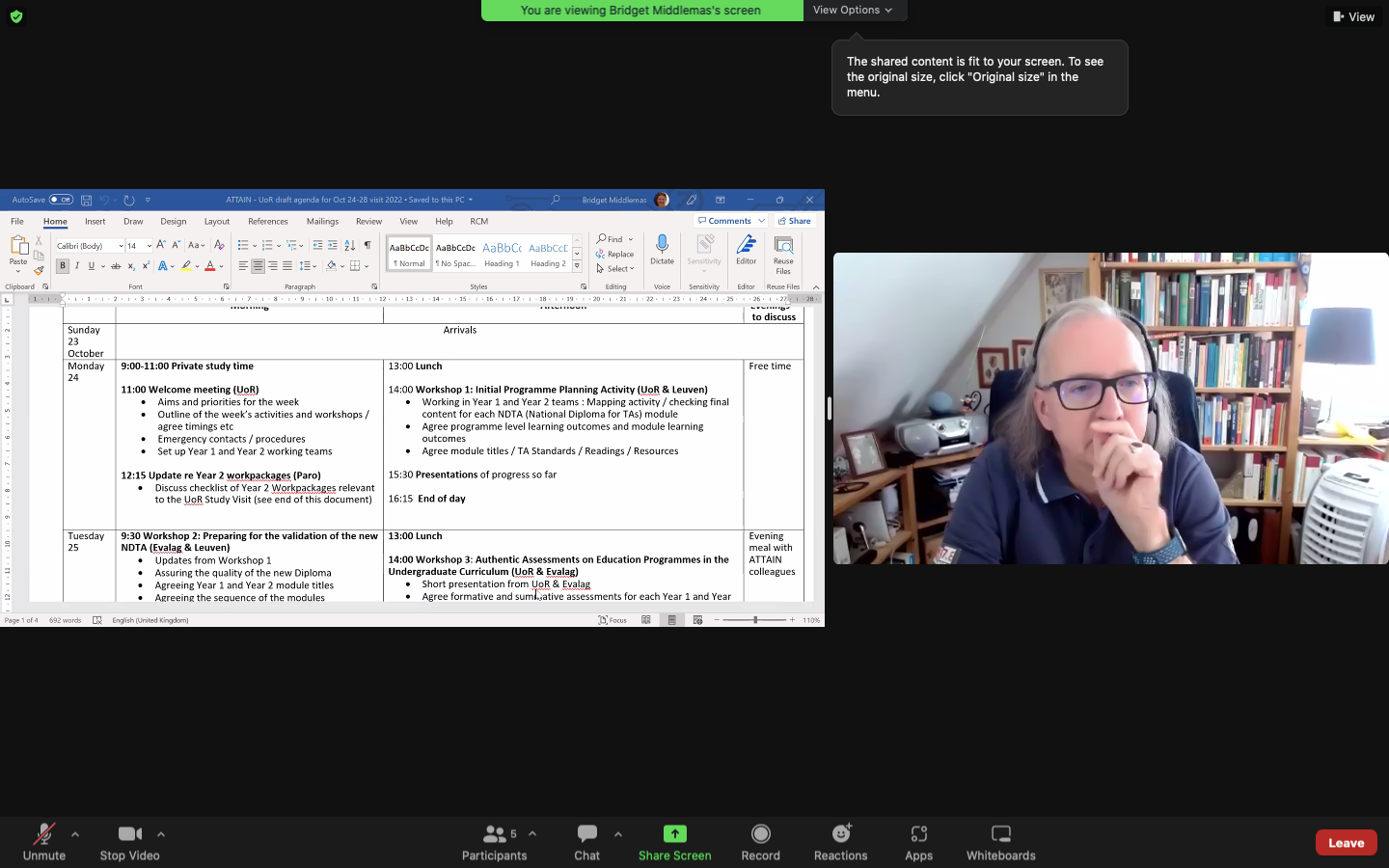 Meeting with EU counterparts
On 13th June, 2022 Project had its Meet with EU counterparts. The agenda were on stakeholders' role on final draft of TA standards, inputs from Paro's M.Ed students, Ministry of Education role, program for the project team to meet at University of Roehampton sometime in October 2022.
The project coordinator shared the role of stakeholders and especially the function of the Ministry of Education's active collaboration on the project. MoE on the validation of program, job and role of TAs, scope & sustainability of program in Bhutan.
Bridget shared the draft agenda for the October visit to UoR. The objective, role, participating members, coordinator and housekeeping for the visit. The house decided to confirm and proceed with the travel program prior to the approval from legal representatives of universities.