The Rimpung Experiment @ dz
Location:

Paro College of Education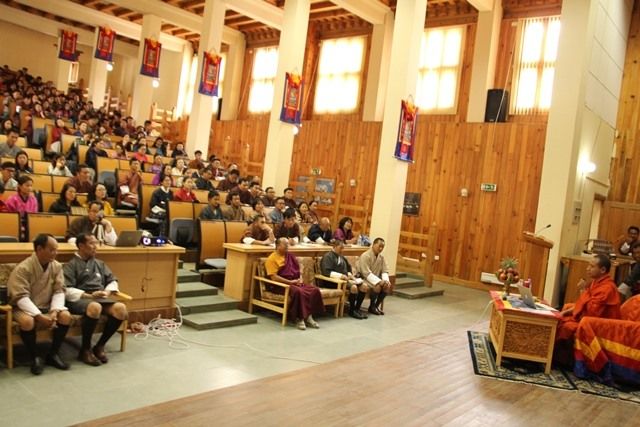 The seminar titled 'Patience in daily life' (བཟོད་པ) scheduled for Wednesday (28th August, 2019) from 2 pm to 4 pm. The seminar was conducted in Manjushri Hall at the Nangka campus, Paro College of Education.
The presenter for this seminar was His Eminence, Kinley Tenzin the Lam Neten of Paro Dzongkhag. The presentation was focused on the value of patience in our daily life and in the field of teaching.
The seminar is organized by The Rimpung Experiment Committee under the aegis of CERD/ Research and Industrial Linkages, Paro College of Education.