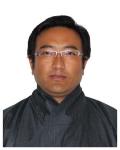 Gembo Tshering, PhD, is a teacher educator. He started his career in education as a Royal Civil Service-employed mathematics and physics teacher at Daga Middle Secondary School (1998-2002), Dagana, Bhutan. As a teacher, he used student-centered teaching and learning pedagogies and actively sought to bring out metacognitive growth in his students. He was promoted to the post of Assistant Principal of the same school (1999-2002). Later, he was transferred to Sarpang Middle Secondary School as the Principal (2003-2004). As the Head of the school, he initiated school spatial development activities and academic engagement programmes for teaching and learning. After two years of leading the school, he was transferred to Bhutan Board of Examinations, Ministry of Education, Royal Government of Bhutan, as the Mathematics Subject Specialist (2004-2008).
As the Subject Specialist, he initiated changes in designing standardized examination papers for 6th, 10th, and 12th grades. He also worked as an ex-officio members of National Mathematics Subject Committee and carried out mathematics curriculum reform studies and initiatives. In 2006, he was appointed as the National Coordinator for National Education Assessment Programme for Bhutan. Based on the expertise acquired from participating in several capacity building workshops conducted by multi-national institutes like World Bank Institutes, he fostered close cooperation among diverse members of the National Education Assessment Task Force Committee as well as procured and hosted international consultancies. He successfully coordinated one cycle of the three-year cycle National Education Assessment Programme.
From 2005 to 2007, he travelled to the Netherlands to take up the NUFFIC scholarship at the University of Twente to pursue MSc in Educational Evaluation and Assessment. In 2006, he worked as a paid Intern at the Department of Psychometrics at Dutch National Institute of Measurement (alias Cito) on its National Education Assessment Project for Dutch Primary Schools (January – July 2006).
Upon returning to Bhutan, he worked as an Expert Staff for Royal Education Council under His Majesty's Secretariat, Bhutan in 2008. He was closely involved in developing school assessment modalities in partnership with international firms, the collaboration of which, resulted to the successful implementation of Annual Status of Student Learning by Royal Education Council. It was a holistic assessment of student learning with capacity for international benchmarks. He was also involved in the design and development of student tracking system in partnership with Educational Initiatives Inc., India. In the later part of 2008, he travelled to Australia to take up a prestigious Latrobe University Scholarship to pursue PhD in Educational Evaluation and Assessment. He worked as a paid Intern at the Department of Education and Early Childhood Development, Victoria, Australia (2010) and was involved in literature scanning and writing policy briefs for the Research, Planning and Policy Division of the Department. He submitted his doctoral thesis to La Trobe University and graduated with the PhD degree in 2012.
In 2013, he was transferred to Paro College of Education, Royal University of Bhutan, as a lecturer in Educational Evaluation and Assessment. He has been teaching in Paro College of Education ever since. As a lecturer, he contributes to reviewing and developing modules, sits as a member on various committees of the College, resources faculty professional developments, publishes papers in journals, contributes articles to national print media outlets, offers consultancies, writes proposals for RFPs and grants, resources workshops, and participates in conferences. Since 2014, he has also been working as the Controller of Examination. His teaching areas are assessment, teaching pedagogies, statistics, and educational research.
Influenced with quintessential higher values of human births, he is happily married and has five children.

Email: gembotshering.pce@rub.edu.bt